Read the Simply Vegan e-newsletter in its entirety here.
This week's recipes:
Chef challenge: Pear, tempeh bacon, and raspberry grilled cheese sandwich
Baketivism: Chocolate bar pie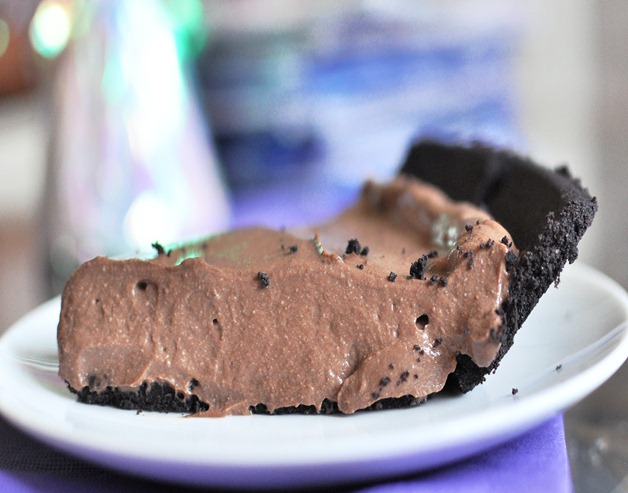 Links:

                           For the animals
Belated mother's day slideshow of adorable moms and babies!
Greatest animal photobombers of all time. (THIS IS AMAZING)

                                For your health

Miracle foods for vegans
Vegans less at risk for cataracts


Meow! Vegan lynx: 

Two new sweet bean dips: chocolate peanut butter black bean dip and cinnamon spiced adzuki bean dip

Quick and Easy Low Calorie Vegan Comfort Food is on the shelves! Enter to win a free copy!

The Vegan Society answers some tricky questions. I didn't love all the answers, but it's nice to have a baseline response.

GGA compiles the comfiest vegan shoes this summer. (Like, cute comfy, not comfy comfy.)

Activating empathy. Voting starts soon!

Paleoveganology compares speciesism to creationism; argues for conversational intolerance. "In short, we've been acting like the burden of proof lies with us.  But it doesn't, and we really ought to start acting like it doesn't."

Remember that infuriating "Giving up the V-Card" post? Our self proclaimed archenemy over at Let Them Eat Meat interviewed the author, David Cain. Once again, Cain alludes to this all or nothing mentality which I don't believe in. And once again, he says some really insightful things. I especially like his points about how humans aren't really rational, so using rational arguments is kind of a waste. Benj liked this too, and he's pretty much the expert on vegan activism.

Upcoming vegan events:

17 days, 16 hours, and 38 minutes to Vegan Fest! (I may or may not have a google countdown going…)
*Also, I can't believe I forgot this, but Madison Vegan Drinks tomorrow night, Tex Tubbs, 6:30 - 9! 
Sign up for the Simply Vegan e-newsletter here.
Portia and Roberto Martin advertised their new cookbook on Rachel Ray! It was awesome. You should watch. There's a great moment where Ellen advises against putting vegan cheese on pizza because then you have more stomach room for cocktails. Anyways, the Red Beans and Rice is one of Ellen's favorite recipes, and Ellen is pretty much the greatest person ever, so we should all try to be more like her by cooking like her. Or eating like her. I think Roberto Martin does the cooking in that house.
Could probably be made GF with tempeh as a meat substitute.